Singapore
Singapore has transformed itself from a fishing village to one of Asia's most dynamic cities. It's defined by bright office towers, working docks, and futuristic inner city gardens. In the southern foot of Singapore you will find all the action you need.
Singapore's the centre for some of the best food in South East Asia. Influences from China, India, Indonesia and Malaysia have helped make the cuisine the unique mix it is today. The diverse range of dining options in the city will cater to all kinds of food lovers. There's literally a cuisine for every taste and budget. The local street fare reflects the melting pot of Singapore's diverse cultures, while the fine dining scene has emerged as one of the world's most innovative. Oh and a big plus: when it comes to public services, there's no waiting around.
Excited to discover the the exciting food scene in Singapore? Go check out these restaurants and bars curated by SpecialBite and KLM.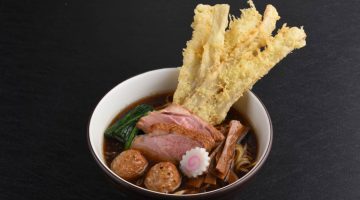 International food
Singapore is well loved for its range of ethnic food available. Chinese, Indian to French, Italian to Malay food. It may be a small country but the choices of food available is always an eye opener for first timers to Singapore.