Barcelona
One of Europe's most celebrated non-capital cities, Barcelona is likely on your bucket list to visit or re-visit. This colourful, soulful overgrown village has earned its cosmopolitan character, with an infinite variety of entertainment options, world famous art to take in, captivating live music, delectable bites and drinkable heaven, vermouth.
Barcelona's uncompromising food culture is the epitome of its geographic proximity to bountiful oceans and grasslands, and reams of world-class chefs at the helm of critically-acclaimed restaurants. Without a doubt, the city that invented tapas honours its mammoth reputation for some of the best tapas known to humankind, especially when accompanied with a refreshing caña, small beer.
And of course, even the most tapas-loving gourmets sometimes can't face another plate of patatas bravas. Go wander around beautiful neighbourhoods like Born, Eixample and Barceloneta. Discover restaurants that serve other Spanish delights, like paella or grilled seafood, or tap into the local fusion scene. The prices and quality varies radically, so try your best to avoid the tourist-traps and just pick the good spots – we're here to help!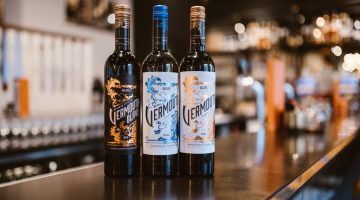 L'hora del vermut
Vermouth hot in Barcelona. On every little bar you can find the green, yellow and red sifons for soda and several types of local vermouths. Fer el vermut is an famous equivalent for meeting friends. The, mostly red vermut, is served with tapas.